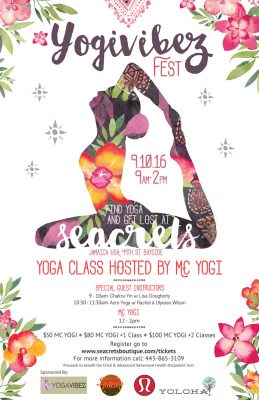 Yogivibez Fest
Find Yoga and Get Lost at Seacrets!
Take a yoga class hosted by the world-famous MC Yogi on Seacrets' Beach!
Plus 2 additional classes led by special guest instructors.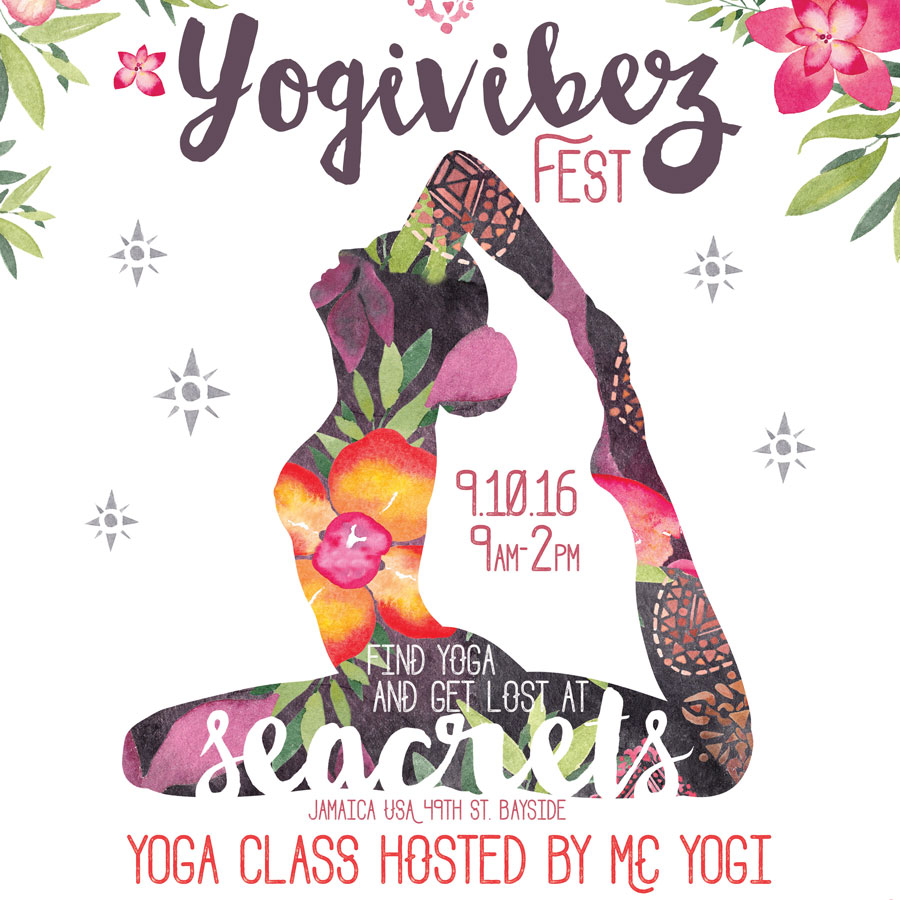 Classes & Schedule:
9:00am-10:00am: Chakra Yin with Lisa Dougherty
10:30am-11:30am: Acro Yoga w/ Rachel & Ulysses Wilson
Chakra Yin with Lisa Dougherty (9am – 10am):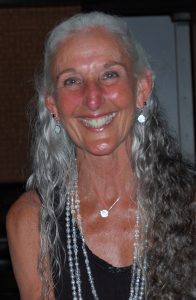 A Journey of Energetic Balance
Are you feeling unbalanced, less energetic, disconnected … is it time to take a subtle look at your entire energetic system? Take the time to discover the subtle energies within your body through the lens of the chakra system, to re-connect to your vital energy, life force … to the restoration of your own divine potential. Through a chakra yin yoga practice, we explore stimulating the flow of energy through breath, pressure and stillness; enabling health, balance increased ability to focus and an open heart to new ideas.
Acro Yoga with Rachel & Ulysses Wilson (10:30am – 11:30am):
Rachel is a multi-faceted yoga teacher with 12 years of experience. She is the founder of Om My Yoga Studios, as well as Om My Yoga Academy, a Registered Yoga School in Pennsylvania. She offers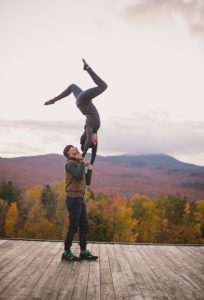 creative and accessible classes, workshops and retreats that draw upon her education in Yoga, Aerial Yoga, Acrobatics, Pilates, athletics and personal training. Rachel is also an experienced marathoner, a triathlete and a perpetual student. She loves all things that challenge individual potential and lead to personal breakthroughs. She loves fusing styles, traditions and alternative health techniques to create a transformational experience for students.
Ulysses Wilson, E-RYT
Ulysses is a yoga teacher with a unique passion for movement. His movement practice was originally directed by a dynamic and competitive wrestling career, supplemented with training in martial arts, specifically Judo. During college, his athletic career was halted by a spinal fracture, which resulted in two surgeries. Over the years, Ulysses used therapeutic yoga techniques to regain mobility and strength, while attaining his masters and law degrees, as well as his Yoga Teaching Certification. He has gone on to extensively study Hatha/Vinyasa Yoga, Aerial Yoga, SUP, Yoga and more. He currently acts as a trainer/mentor in the Om My Yoga Academy 200 and 500 level Yoga School in Pennsylvania, and teaches yoga classes and workshops at Om My Yoga Studios, which he co-owns with his wife and partner, Rachel Wilson. He brings a sense of playfulness, compassion and light-hearted insight to everything he does.
Rachel Wilson, E-RYT500
MC YOGI (12pm – 2pm):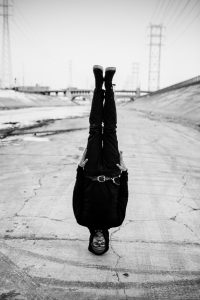 From headlining international music festivals to teaching some of the largest yoga classes in North America, MC YOGI is widely becoming known as yoga's modern day ambassador to the West. Blending his love and knowledge of yoga culture with hip hop, reggae and electronic music, MC YOGI is recognized as a leading voice in the emerging genre of conscious music. With three #1 world albums and hundreds of appearances each year, MC YOGI's music is moving yoga to large, mainstream audiences.
iTunes calls his latest album, ONLY LOVE IS REAL, "true mantra music – transformative and genre-defining". ONLY LOVE IS REAL debuted #12 Billboard Heatseekers + #24 iTunes Hip Hop and featured guest performances from Matisyahu, Trevor Hall and Dominic Balli. In 2001, MC YOGI and his wife Amanda were named health ambassadors by Michelle Obama for her Let's Move initiative and have taught yoga at the White House four times since.
In 2016, MC YOGI is headlining all Wanderlust Festivals & 108 Events + has launched his live show in support of the deluxe edition of ONLY LOVE IS REAL. More than just a concert, MC YOGI's live show is a transformative experience combining outstanding custom visual graphics & lighting, with amazing music and a fun dance vibe. Through the use of traditional buddhist prayer wheels and a special set designed by Amanda Giacomini, the show also mixes in moments of spiritual insight and wisdom. It's being referred to a "A TED Talk on ACID".
For more information call 443-865-3109 or 410-524-4900
Proceeds to benefit the Child & Adolescent Behavioral Health Outpatient Unit.