Parties & Special Events
Your event is important to us!
Weddings!
Fundraisers
Celebrations
Business Meetings
Holiday Parties
Trade Shows
Variety of venues
Customized menus
Seacrets is the perfect host for your special event any time of the year! 
With multiple sections throughout the property and the capacity to hold up to 2,000 people while hosting an event, including the Speakeasy Room in the new Seacrets Distillery!
Banquet Information Packet VIEW FULL PHOTO GALLERY Reviews
---

Weddings
Your Big Day at Jamaica, USA!
Bringing Caribbean flavor for the ultimate beach wedding.
Seacrets is the ideal location for an exciting and memorable wedding! Large or small, our experienced staff are dedicated to create a celebration as unique and stunning as you are. With indoor and outdoor space right on the Isle of Wight Bay, have your dream beach wedding any time of year!
Your Wedding is important to us! Please click below for more information about having your special day at Seacrets, Jamaica, USA!
Visit Wedding Website Wedding Brochure View Full Photo Gallery
---
---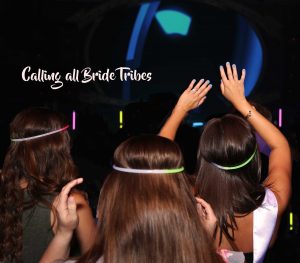 Bachelorette & Bachelor Parties
Congratulations to the Bride/Groom-to-be!
We offer the following for bachelorette and bachelor parties free of charge:
– No cover for the bride/groom
– One (1) complimentary photo from Telescope Pictures
– Themed party favors (bachelorette only)
* Not available during Holiday Weekends
* We do not take reservations or have VIP seating/bottle service
No need to call ahead! The photo voucher and favors are available at the cover booth and may picked up any time after we begin cover charge. Let the cover personnel know who is the bride/groom, and they will know what to do. You will see Telescope Pictures photographers walking throughout the property (their shorts say "Scopes" or "Seacrets" on them). Grab their attention, take your photo and present them with your voucher. You may also purchase additional photos from them if you wish.
Beach Parties
We recommend arriving early (especially on Saturdays) if you want a table or raft in the bay as those are typically the first to be taken. We open at 11am on Monday – Friday and 10am on Saturday – Sunday.
Night Life
Dance in the sand or check out the world-famous Morley Hall Nite Club! Our entertainment calendar is available at seacrets.com/calendar.
Distillery Tours
See how we make our award-winning spirits during a tour of Seacrets Distillery located right on 49th Street – Book online at seacretsdistilling.com.
---
---
Contact Us
Contact our professional event planners to start planning your special day.