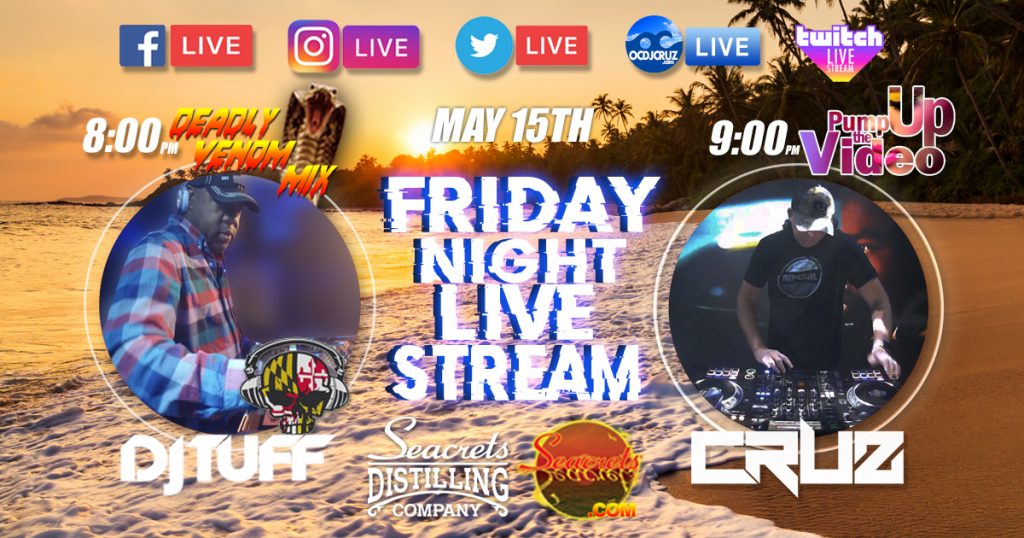 Live stream featuring DJ Tuff and DJ Cruz Friday, May 15th! Tune in and turn it up!
8PM DJ Tuff: Deadly Venom Mix
9PM DJ Cruz: Pump Up The Video
Broadcasting LIVE on Youtube, Facebook, Twitter, Twitch, OCDJCRUZ.com & seacrets.com/morley-nightclub
Pick your favorite Social Media to watch the Live Stream.
(OCDJCRUZ.com & SEACRETS.COM will be available if other services shut down)