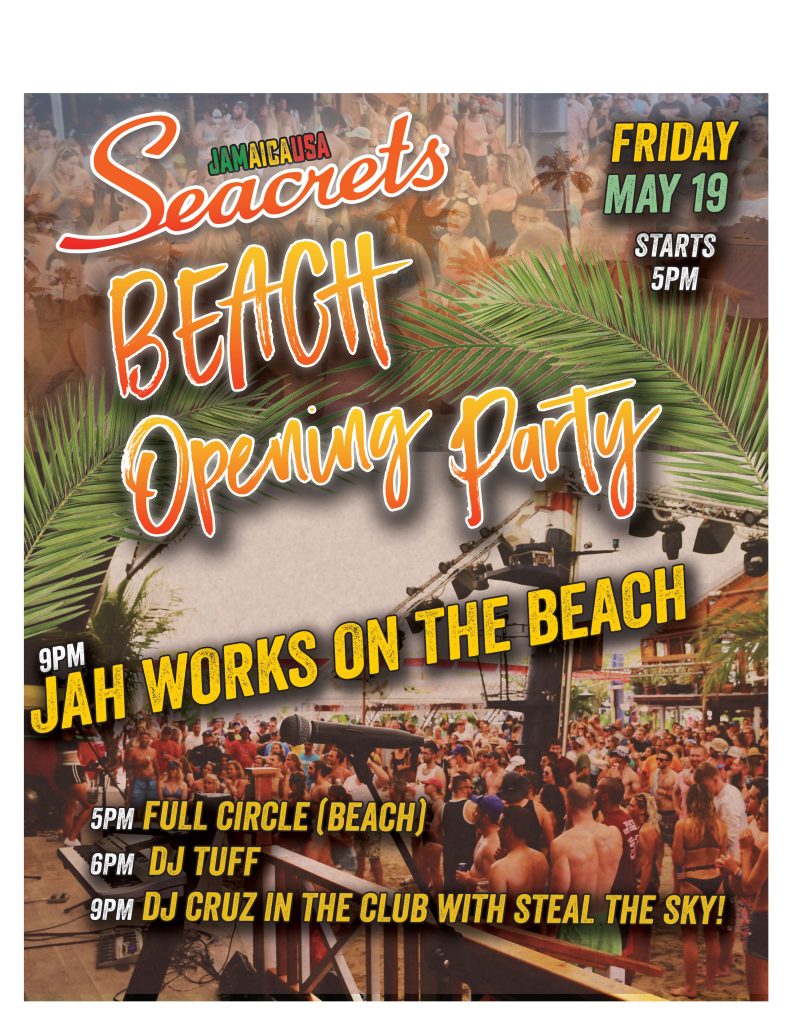 The season is here! You know what time it is…
Beach Opening Party starts at 5pm with Full Circle on the Beach Stage!
Followed  DJ Tuff at 6PM!
Welcome back Jah Works at 9PM!
Steal the Sky takes over the nightclub with DJ Cruz starting at 9PM!
AND A WHOLE LOT MORE….
About Jah Works
Formed officially in the spring of 1993, Jah Works have been blazing up the live music scene ever since. With an average of 200 plus shows a year they have covered a lot of ground in their time together. Though best known on the East Coast, Jah Works has played throughout the US as well as internationally in Jamaica, Canada, Holland, the South Pacific, and the Middle East. The band is honored to have taken part in Armed Forces Entertainment which provides shows for troops stationed abroad. They also recently performed in Washington DC for the inauguration of President Barack…
Learn more about Jah Works