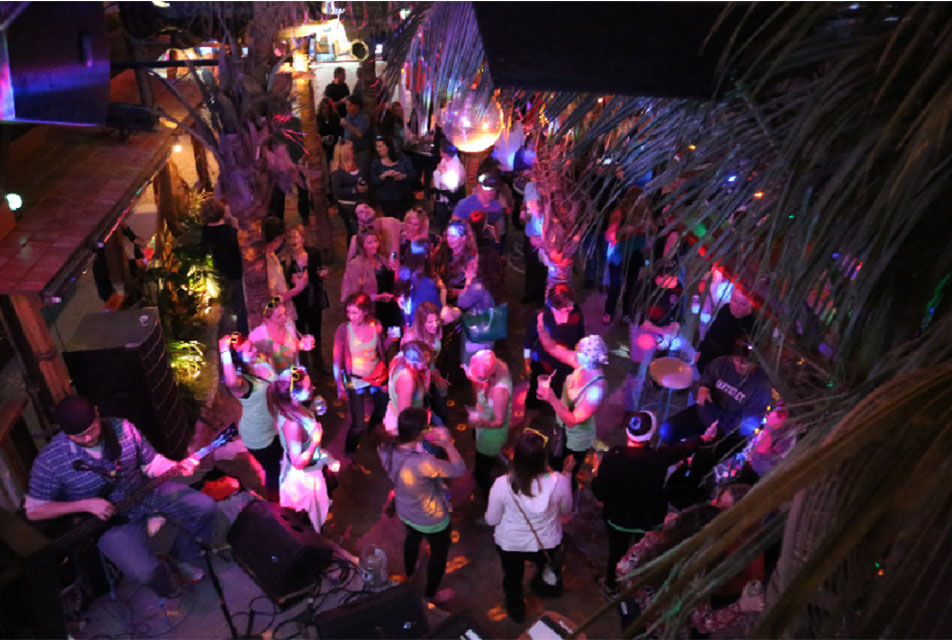 Tiki Stage
Seacrets in OCMD has live entertainment. The Tiki Stage offers live DJs and a great dance floor to enjoy your OCMD vacation.
Watch Live Cam
View Photo Gallery
Upcoming Events
Sunday
Monday
Tuesday
Wednesday
Thursday
Friday
Saturday
High Five Swan Dive Trio
6:00PM – 10:00PM
H5SD is more than just a cover band. They are a captivating and exciting show that will leave you smiling from ear-to-ear.
DJ Tuff
7:00PM – 1:50AM
Jam out to the earth-shaking beats from DJ Tuff!
Shake, Shake, Shake
9:00PM – 1:30AM
Shake, Shake, Shake features the A-list talent that established this band's reputation and fan base. Unquestionably one of the most charismatic and engaging bands on…