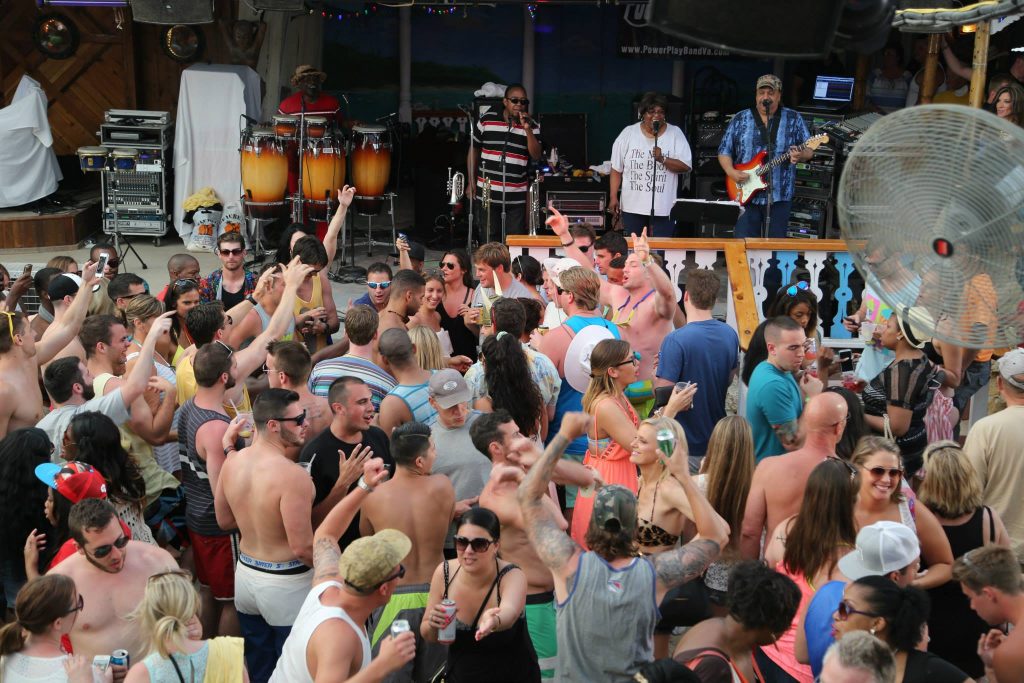 Beach Stage
Seacrets in OCMD has live entertainment outside at the Beach Stage! Enjoy live MCs, DJ's, live bands and contests out at our Beach Stage!
View Photo Gallery
Upcoming Events
Sunday
Monday
Tuesday
Wednesday
Thursday
Friday
Saturday
Shake, Shake, Shake
1:00PM – 5:00PM
Shake, Shake, Shake features the A-list talent that established this band's reputation and fan base. Unquestionably one of the most charismatic and engaging bands on…
Until Sunrise
1:00PM – 5:00PM
Until Sunrise is a premier party band playing the best music of the last 50 years all the way to the current top radio hits! Based…
Bumpin Uglies
7:00PM – 10:00PM
East Coast ska, punk & reggae band Bumpin Uglies is coming to Seacrets Tuesday, July 13th with Special Guests Artikal Sound System! Doors 7pm $5…
Hott Toddys
1:00PM – 5:00PM
The Hott Toddys are a cover band from Pennsylvania playing an upbeat mix of Rock, Dance, Pop, and Ska from the 70's to the present.