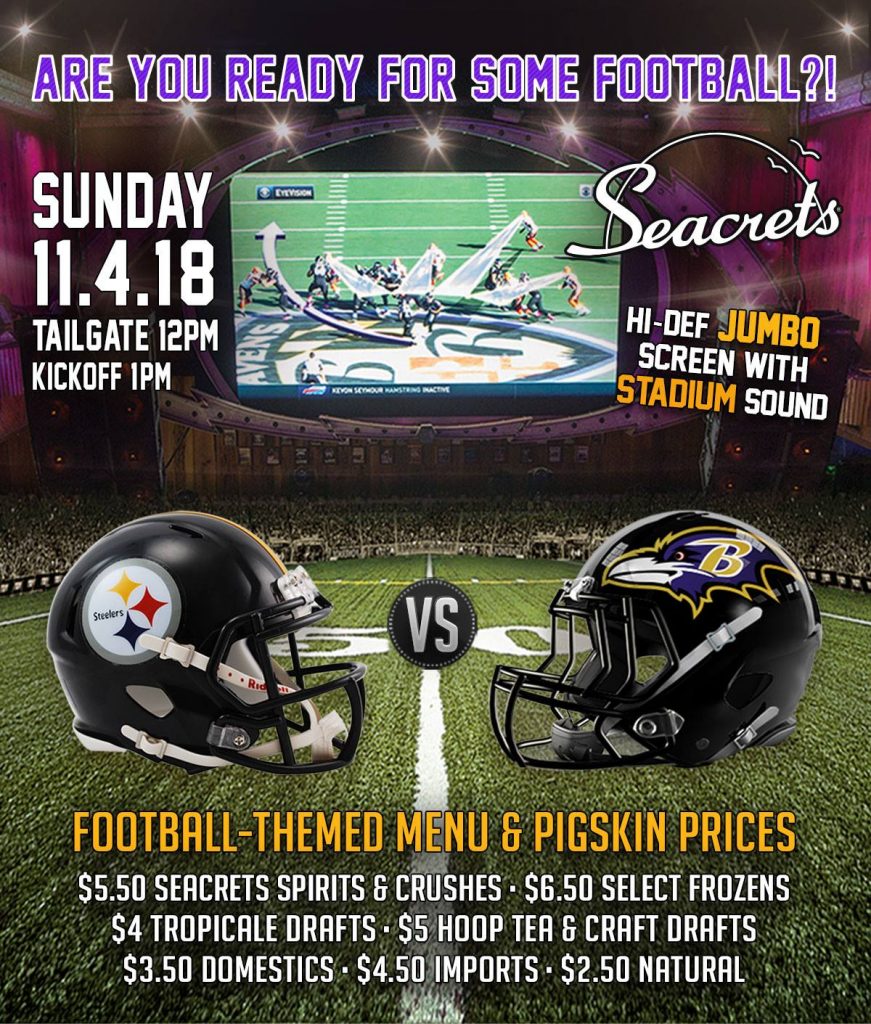 Sunday, November 4th at 1pm the Steelers go to Baltimore to battle the Ravens – A matchup among the most intense rivalry in the NFL.
If you can't be there in person, Seacrets Morley Hall is the best place to watch the big game with the jumbo Moore-tron, rumbling floors stadium sound.
When it comes to the love of football, Seacrets is no rookie. Offering liquor and beer specials all day is just the beginning… Check out the football menu below with something for everyone's taste buds (and be sure to also get the Moore wings!) 
Tailgating starts at noon – Whether you are a Ravens Fan, a Steelers fan or just a football fan, don't miss a play and come watch all your favorite teams go head to head for the big W.