Cozy up, Second Season is here.
We've traded in our flip-flops for boots, shorts for jeans and t-shirts for sweatshirts, but wardrobes aren't the only thing that has changed this "second season." Seacrets, Jamaica USA has whipped up a ton of great new menu items, perfect for every taste bud.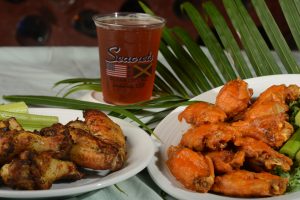 Moore Wings and Pan Roasted Clams are back by popular demand.  Moore Wing's sauces include Jamaican Me Crazy Hot, BBQ, Baltimore, Asian Sesame and Smoked Jerk served with blue cheese and crisp celery sticks. The one dozen middle neck clams are prepared in a fresh garlic, chorizo and shallot broth served with grilled French Bread.
Head Chef DJ Shirk has also added a brand new salad consisting of warm pears, gorgonzola cheese, red onion, toasted walnuts and crisp bacon. This mouth watering salad will be served with a house made bacon maple vinaigrette.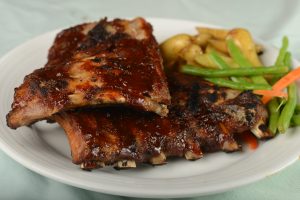 Two handhelds to keep eye out for is the "Jackson" and the "American Dip". The Jackson is jam-packed with Seacrets famous slow-roasted baby back ribs (don't worry, they've removed the bones for ya!) smothered in BBQ sauce and topped with carmelized onions and smoked gouda cheese. This sandwich melts in your mouth and is a great dish for any chilly afternoon. The American Dip is 100% sirloin beef, sliced thin, topped with provolone cheese and pressed between white bread – Think grilled cheese but sticking with the traditional "dip" sandwiches, is served with a house made au jus.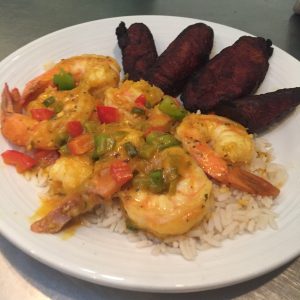 Throwing it back to Jamaican Nights, Chef Shirk has added the Curry Shrimp as a regular entree item. Six large shrimp are sautéed in a bold curry sauce served over white rice with your choice of side. This flavorsome entree encompasses the traditional foods of Jamaica and a game changer to the meaning "comfort food". Another must try this season is the Rib Eye Pork Chop. This eight ounce all-natural rib eye pork chop is grilled and topped with carmelized balsamic pears and sweet onions.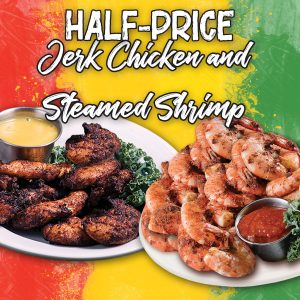 Second Season Specials are BACK! Check them out HERE.