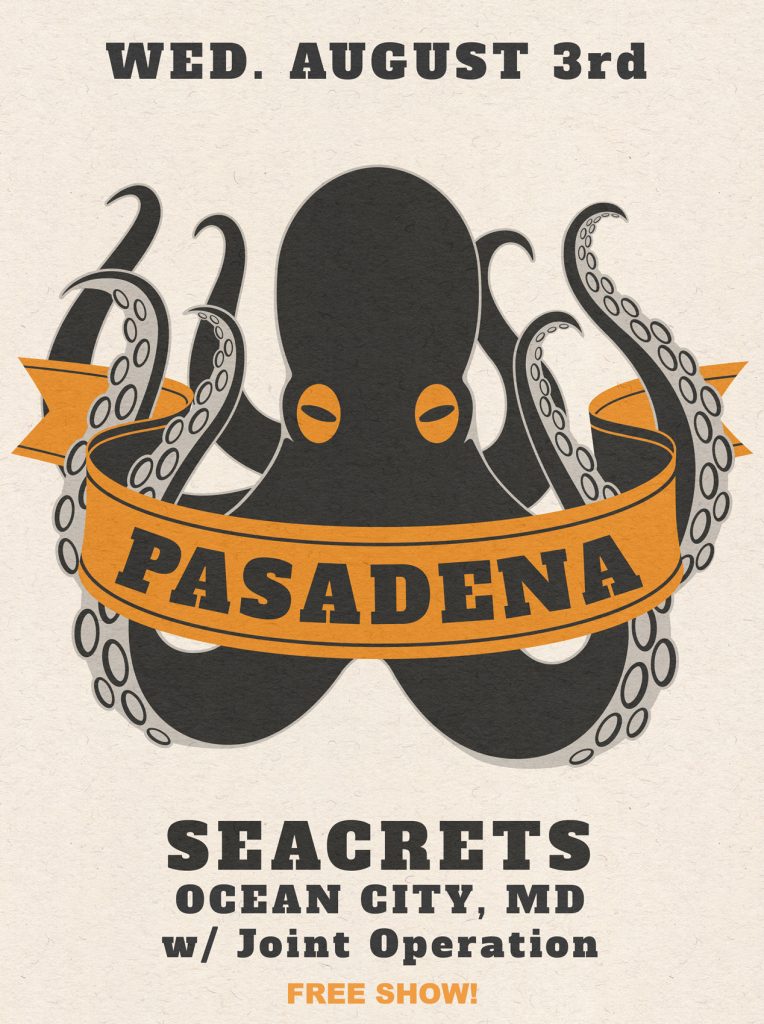 August 3, 2022
9PM–1AM
Nite Club
Doors 9pm. Free event!
Must be 21+ with valid ID
---
About Pasadena
Pasadena was founded in 2000 by Joey Harkum on acoustic guitar and vocals, Aaron Hooper on bass, Will Finley on lead guitar and Ben Cowdery on drums. The band started out as a group of three friends from Pasadena, MD – Joey Harkum, Will Finley and Aaron Hooper. "We were too young to get into open mics, so we repeatedly sneaked in and performed anyway in and around our hometown. Eventually the three of us began to be referred to as "the boys from Pasadena," and the band name "Pasadena" was born." The band is known as an "originalist" in a business that loves cover songs, they only perform their own work. Describing them can be a challenge. A mixture of "singer/songwriter driven rock, reggae and ska" does a good job of covering most of what they produce when together but really just begins to scratch the surface. The band built up a strong following in their hometown and throughout the U.S., connecting with audiences through original music marked by smooth bass lines, personal lyrics, infectious rhythms and lush harmonies.
However, in 2017 after relentless touring across the US, the band decided to hang it up. Inevitably the retirement was short lived as they decided to play again with a reunion show to a sold out crowd at Baltimore Soundstage show in August of 2019 and the itch to start playing again started. The band is currently still only playing sparingly but enough to keep their fans happy and wanting more. If you see them coming to your town make sure you don't miss it because it might just be your last chance.