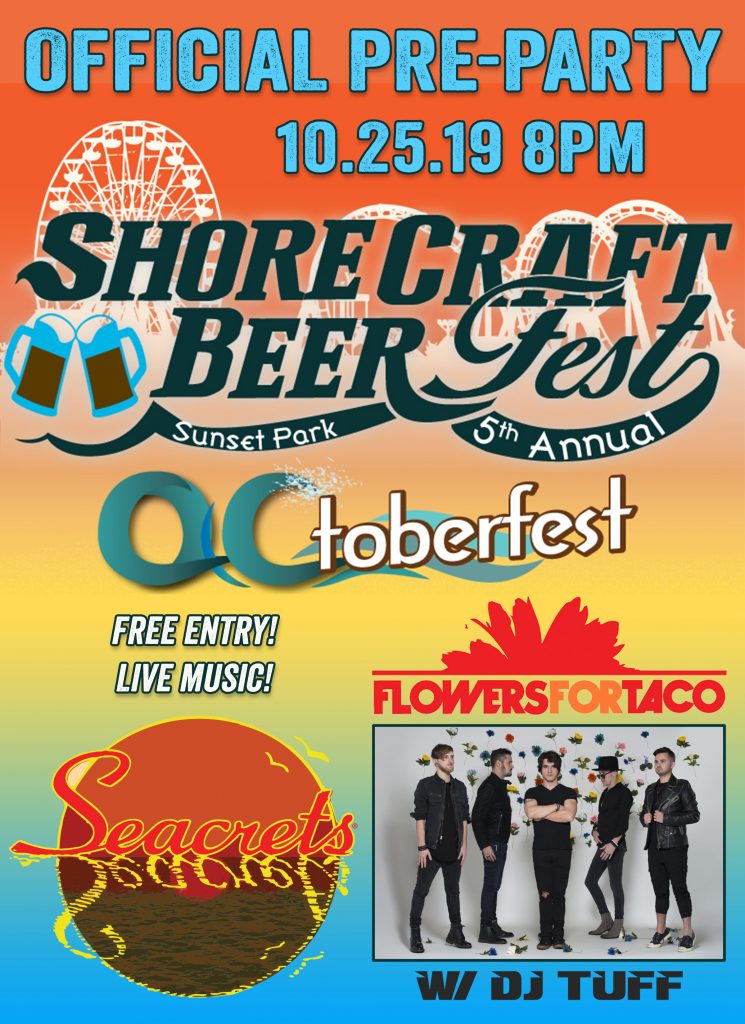 Attending
ShoreCraftBeer.com
's OCtoberfest? Kick off your weekend with an evening at Seacrets!
Free entry and live music featuring Flowers For Taco & DJ Tuff!
Local craft beers on tap include:
Seacrets Tropicale, Evolution Lot 3, Dogfish Head Slightly Mighty, Big Oyster Solar Power (available for purchase).
For more information please visit:
https://www.shorecraftbeerfest.com/octoberfest.html
About Flowers for Taco
Formed in the fall of '13, Flowers For Taco has since been making a quick name for themselves within the Lehigh Valley musical community and beyond! Best known for their improvisational jam sessions; Flowers has been able to create completely new versions of many styles of songs. Each band member are multi-instrumentalists, which allows them to explore almost any spectrum of music offering a wide variety of different and exciting shows.
Learn more about Flowers for Taco