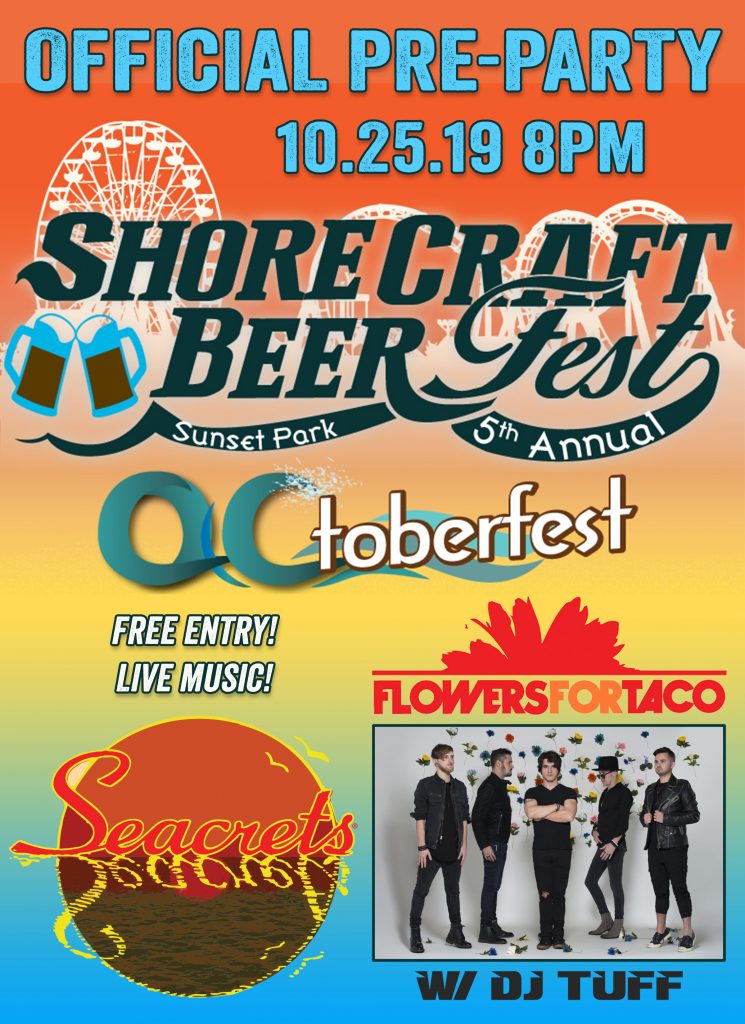 Starting at 8 PM, Seacrets will kick off the official Pre-Party for the 5th Annual ShoreCraft Beer Festival in Sunset Park.
Free Entry (Must be 21 years of Age) and Live Music! Flowers For Taco featuring DJ Tuff will be LIVE only at Seacrets.
For more information please visit: https://www.shorecraftbeerfest.com/octoberfest.html
About Flowers for Taco
Formed in the fall of '13, Flowers For Taco has since been making a quick name for themselves within the Lehigh Valley musical community and beyond! Best known for their improvisational jam sessions; Flowers has been able to create completely new versions of many styles of songs. Each band member are multi-instrumentalists, which allows them to explore almost any spectrum of music offering a wide variety of different and exciting shows.
Learn more about Flowers for Taco