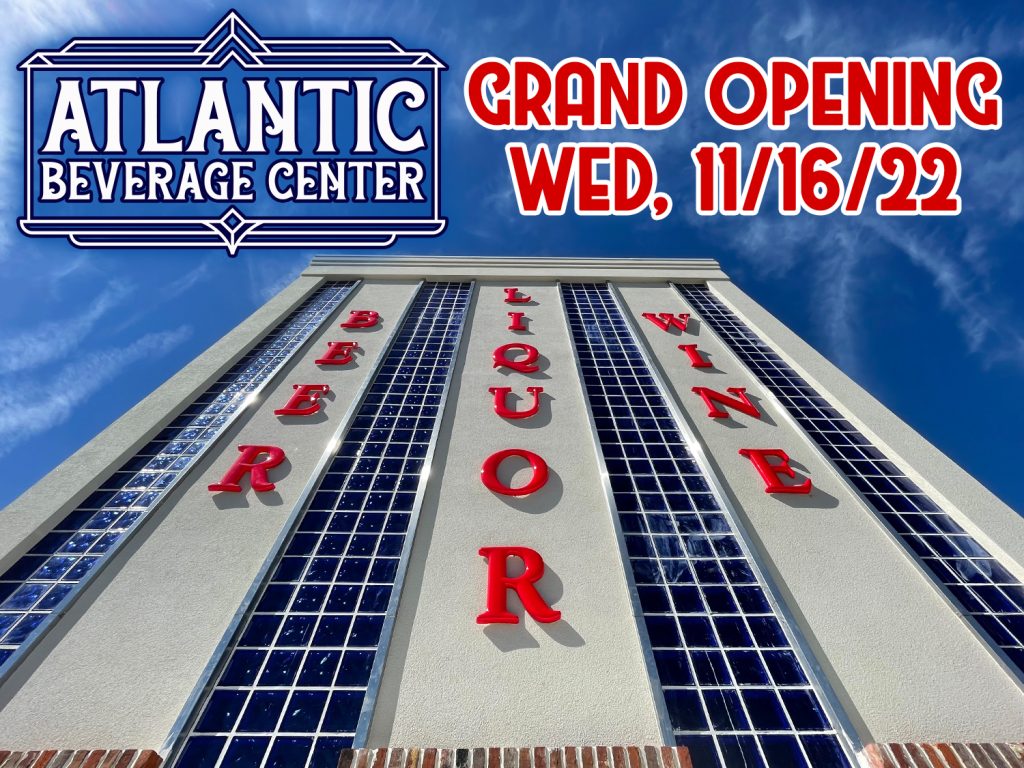 November 16, 2022
4PM–10PM
The new Atlantic Beverage Center at Area 51 will have its grand opening on Wednesday, November 16, 2022 with a ribbon cutting taking place at 4pm.
With over 3,500 square feet, the Atlantic Beverage Center offers a wide selection of spirits, local craft beer and wine as well as rare sought after products. The entire handcrafted Seacrets Spirits line is available at the ABC, including limited releases only found at the distillery.
All shoppers on November 16th will be given the opportunity to enter a prize giveaway including Seacrets Gold Cards, Seacrets Spirits, t-shirts and more.
Ocean 98's Rude Awakening Show will broadcast live from the new ABC from 6am-10am. Listen to 98.1FM or watch live at 
ocean98.com.
The original Atlantic Beverage Center was opened in 2012. Owner Leighton Moore grew up in the hospitality industry in Ocean City, Maryland. Moore opened Seacrets, "Jamaica USA" on 49th Street on June 29, 1988 as a locals only tiki bar. The complex went on to include the Ocean 98.1 FM Radio Station, Atlantic Beverage Center and Seacrets Distillery.
Atlantic Beverage Center is open every day; Sunday-Thursday from 10am-10pm and Friday-Saturday from 10am to midnight.