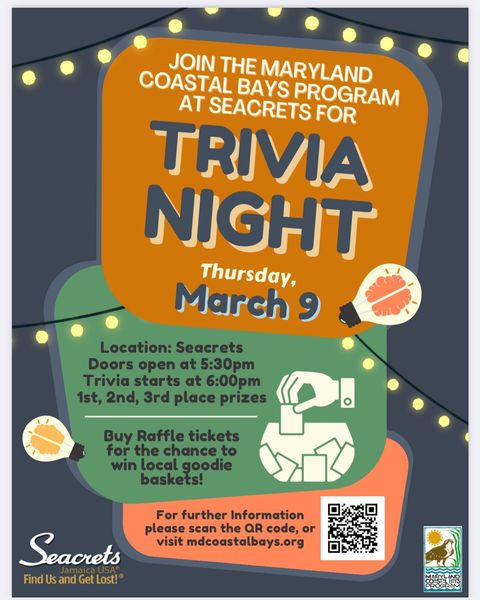 March 9, 2023
5:30PM–9PM
Nite Club
Join MCBP for our annual Trivia Night!
Doors will open at 5:30PM and trivia will start at 6:00PM.
Teams of any size are welcome. All questions will be geared around Maryland and the Coastal Bays.
We will also be having a bucket raffle! Buy raffle tickets for your chance at winning gift baskets and gift cards from amazing local businesses. The raffle winners will be picked at 7:45pm. (You do not need to be present to win.)
If you are a local business and want to donate, please reach out to Chandler at cjoiner@mdcoastalbays.org.