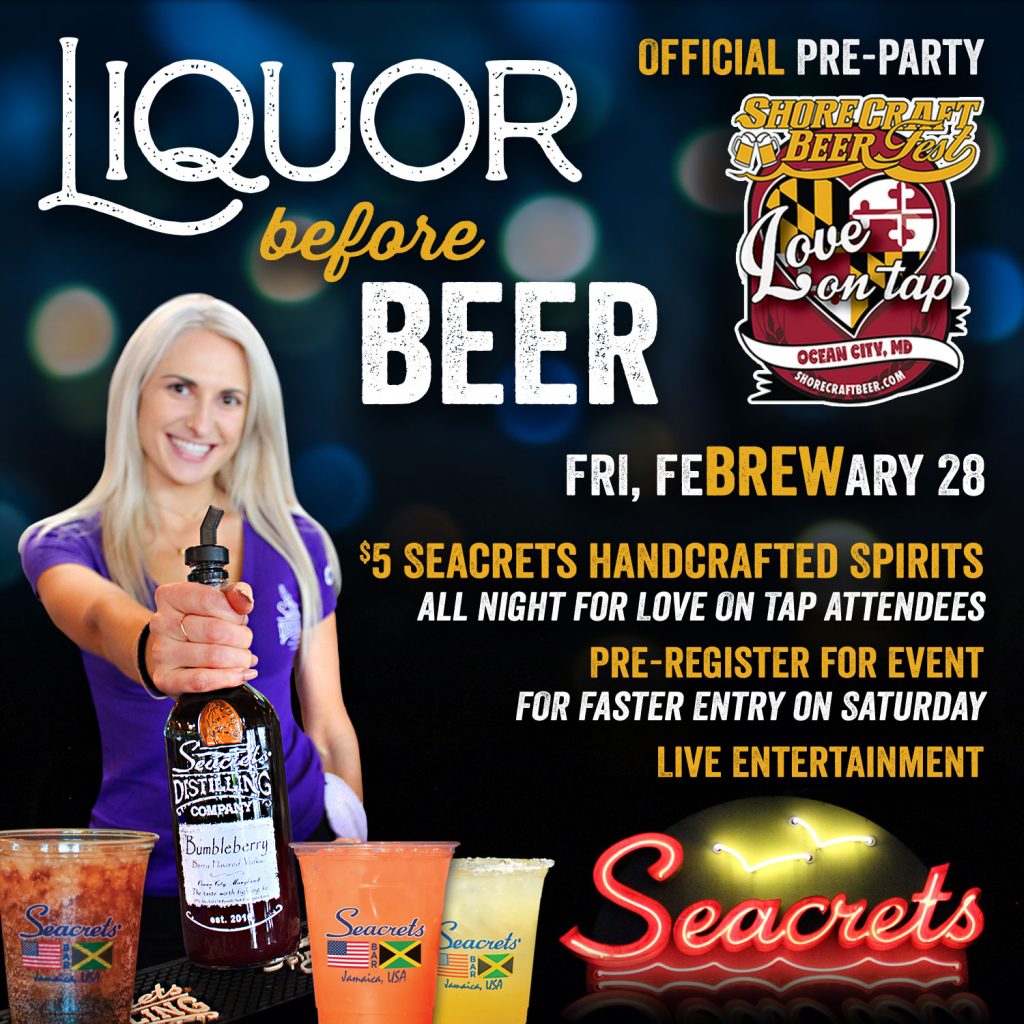 February 28, 2020
8PM–2AM
Get the party started – and your Leap Day weekend at Seacrets. Live music, local craft beer, local craft spirits and more.
$5 for Seacrets local craft distilled cocktails all night for festival goers!
8-10PM Pre-registration for faster entry at Saturday's festival. Collect your t-shirt and get your wristband so you can beat the crowds and wear your t-shirt on Saturday at Love on Tap.
About Shake 3X
Shake 3X features the A-list talent that established this band's reputation and fan base. Unquestionably one of the most charismatic and engaging bands on the circuit that features a unique high energy lineup and their signature nonstop sets of imaginative medleys & mashups that always have the dance floor moving
Learn more about Shake 3X