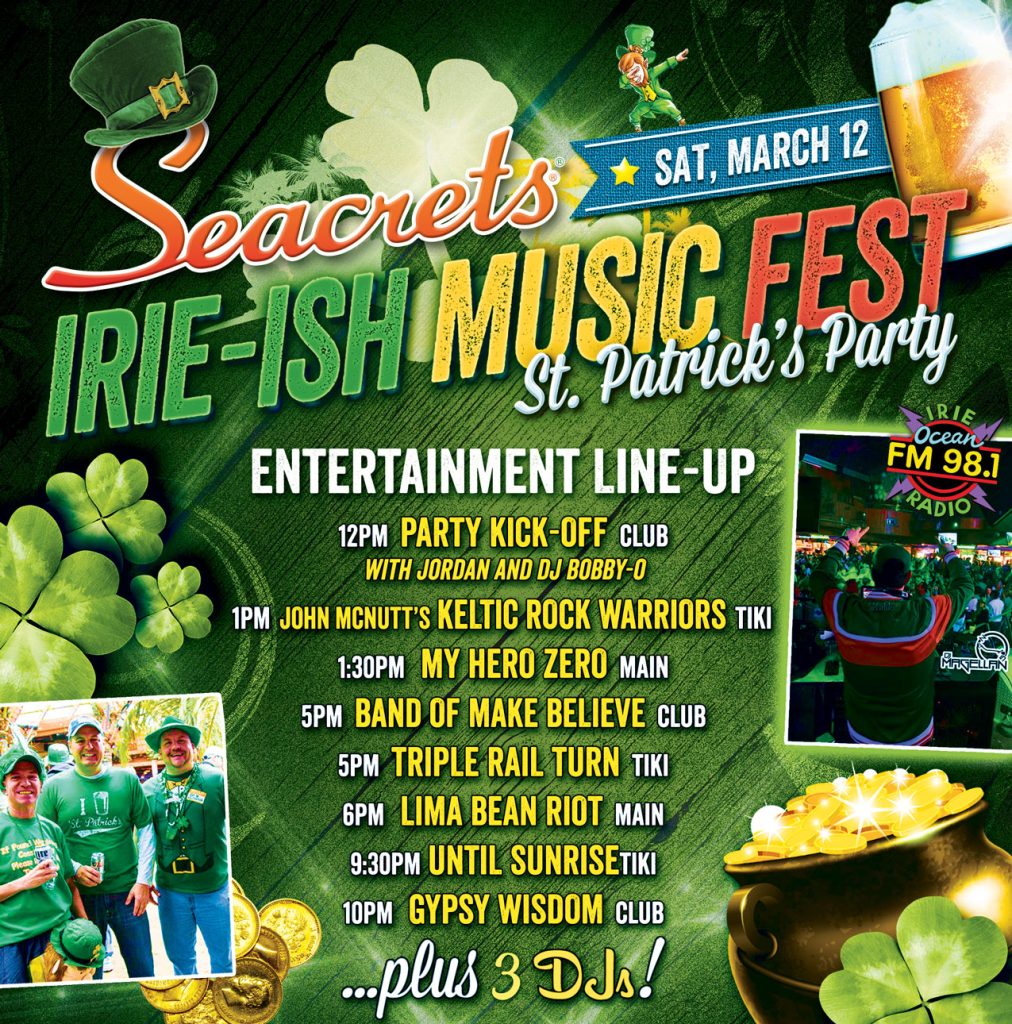 After you enjoy the St. Patrick's Day Parade, join us for the 7th Annual Seacrets Irie-ish Music Fest!
Ocean 98's DJ Bobby O & Jordan kick off the party in the Morley Hall Nite Club at noon. Live entertainment takes you through the day and night with 7 Bands & 3 DJs. PLUS A WHOLE LOT MORE! And don't miss our "Local's New Year" Celebration at 6:00pm in the Nite Club.
FULL LINEUP:
12PM PARTY KICK-OFF CLUB
with DJ Bobby-O & Jordan
1PM John McNutt's Keltic Rock Warriors (tiki)
1:30PM My Hero Zero (main)
3:30PM-ish OCEAN CITY PIPES & DRUMS
5PM Band of Make Believe (tiki)
5PM Triple Rail Turn (club)
6PM Lima Bean Riot (MAIN)
9:30PM Until Sunrise (tiki)
10PM Gypsy Wisdom (club)
Find us and lucky at Seacrets!