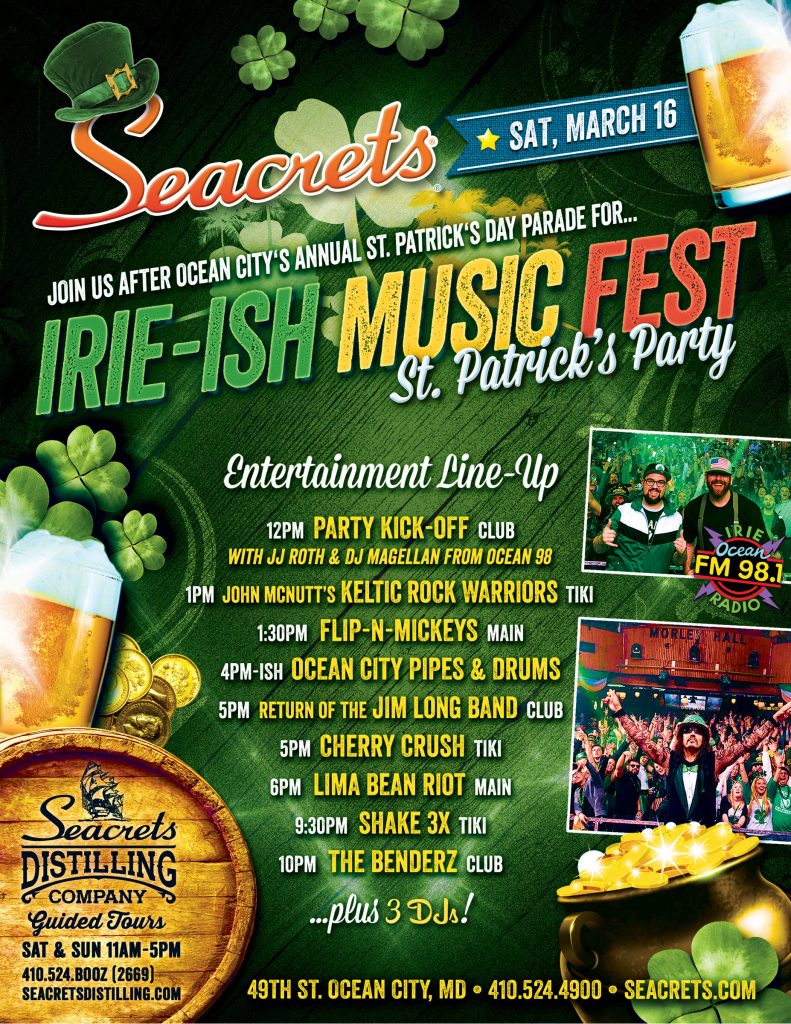 After you enjoy the St. Patrick's Day Parade, join us for the 5th Annual Seacrets Irie-ish Music Fest!
Ocean 98's Jj Roth and DJ Magellan kick off the party in the Morley Hall Nite Club at noon. Live entertainment takes you through the day and night with 7 Bands & 5 DJs. PLUS – Ocean City Pipes & Drums march the property (approx. 4pm) playing traditional bagpipes!
And don't miss our "Local's New Year" Celebration at 6:30pm in the Nite Club!
Come get lucky at Seacrets!