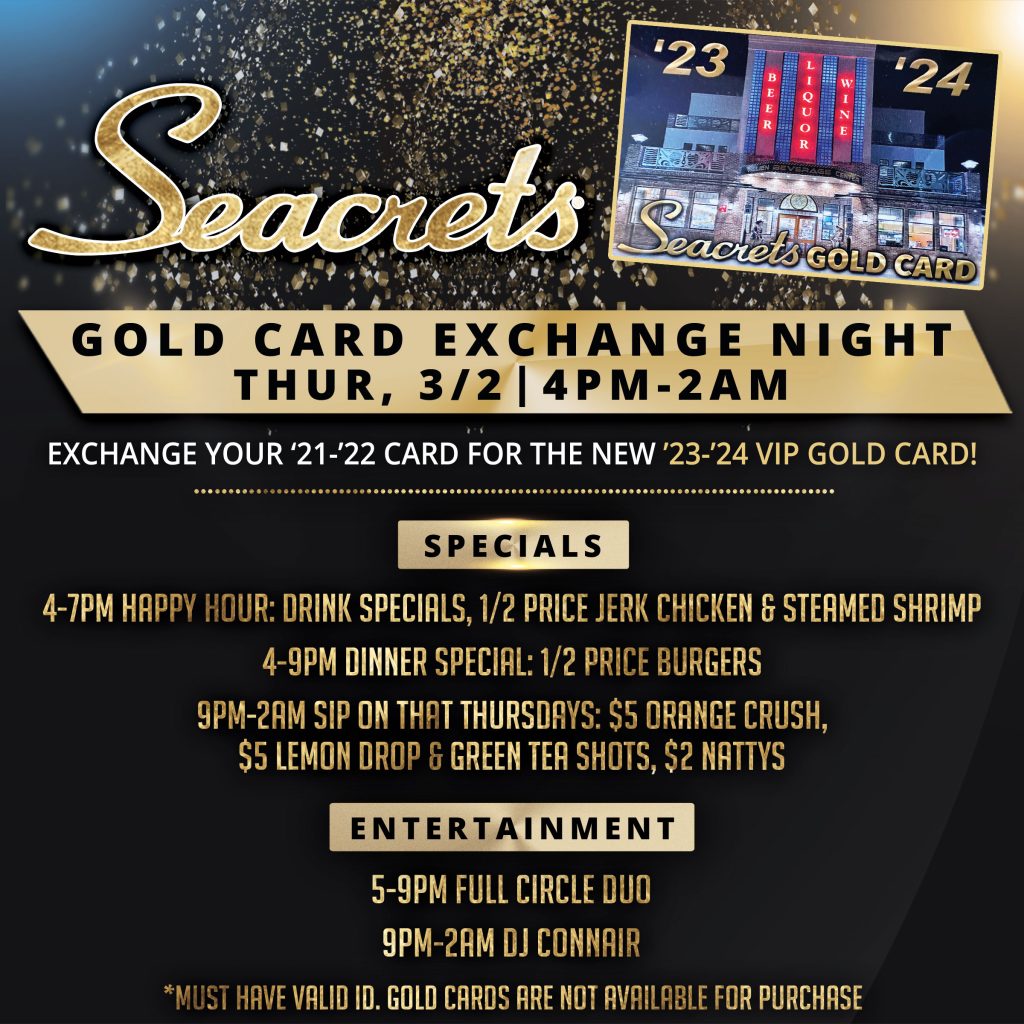 March 2, 2023
4PM–2AM
Tiki Stage
Attention Gold Card Members!
Exchange your '21-'22 card for the new '23-'24 VIP Gold Card!
Seacrets opens at 4PM with happy hour drink specials until 7PM and 1/2 Price Burgers until 9PM.
Then… from 9PM-Close enjoy Sip On That specials: $5 Orange Crushes, $5 Lemon Drop Shots, $5 Green Tea Shots, and $2 Nattys!
Live Entertainment from Full Circle Duo and DJ Connair!
For current Gold Card Members: Bring in your old Gold Card, Valid form of ID and grab your new Gold Card at the Boutique.
(**Thursday Specials are open to the public, Gold Card Exchange is only for current card holders**)