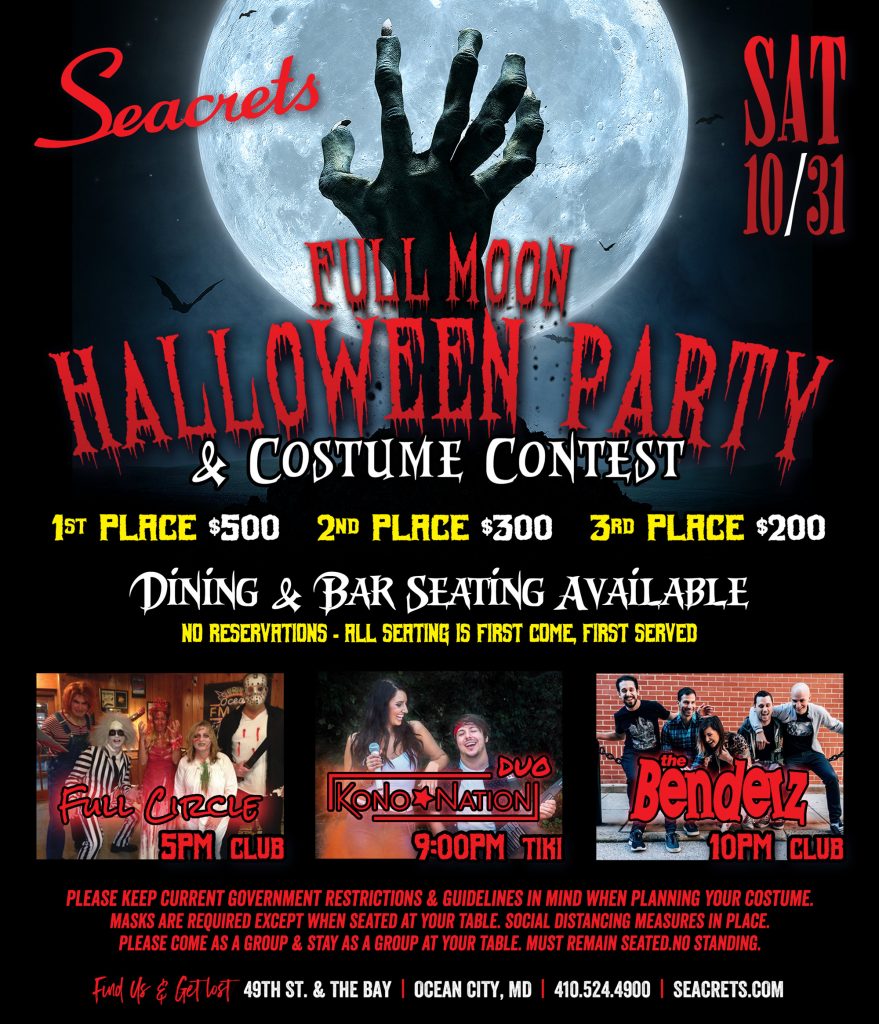 It's Halloween and a Full Moon…. Oh my!
Dining & Bar Seating Available – No Reservations. All seating is first come, first serve.
Costume Contest with CASH prizes!
5pm Full Circle Nite Club
9pm Kono Nation Tiki Stage
10pm The Benderz Nite Club
*Please keep current government restrictions & guidelines in mind when planning your costume.
*Masks are required except when seated at your table.
*Social distancing measures in place. Please come as a group & stay as a group at your table.
*Must remain seated. No standing.