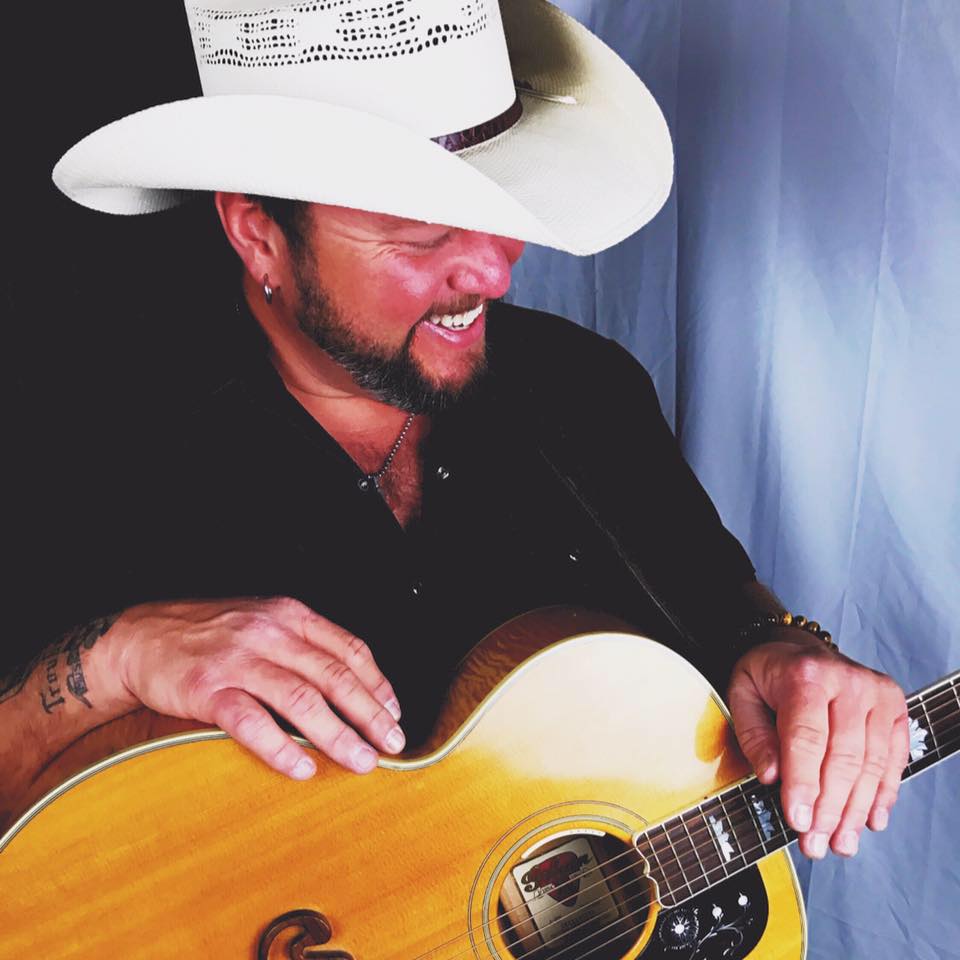 July 21, 2022
5PM–9PM
Pier Stage at Da' Bay
Cliff Cody is Coming to Seacrets! For the first time ever, performing live on the Pier Stage, come see Cliff Cody July 20 & 21st from 5-9PM.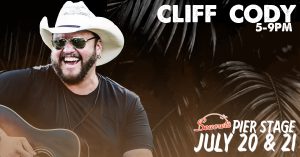 A country singer and songwriter with a big voice and a working-class sensibility, Cliff Cody embraces the classic themes of country music — hard work, hard times, broken hearts, and the occasional glass of whiskey to smooth away life's rough edges. Originally from Texas, Cody has spent time in Tennessee, New York, Ohio, and Florida as he's chased his dream of finding a bigger audience for his work. Making his debut with the 2014 album Homegrown, Cody's music had a potent classic rock influence to go along with the country archetypes of his melodies and lyrics, while his second long-player, 2019's A Mess Like Me, pushed the rock guitars and organ into the background as a more traditionalist approach was audible in the performances and production.
Cliff Cody was born in Rockdale, Texas, and grew up in Odessa, where the family settled when he was two years old. Cody liked country music, but never gave much thought to becoming a performer until he was 19. He was working as a bouncer at a honky tonk, and on karaoke night, he stepped up to sing a song, hoping to impress one of the bartenders. After he finished his number, he was approached by a member of a local country group, who said they were looking for a singer and that the gig was Cody's if he wanted it. He took the job and quickly learned to play guitar as part of the band. Two weeks later, he wrote his first song and was off and running, moving to Nashville six months later to take his career to the next level. While he gigged regularly, the best luck he had was when he met the woman who would become his wife while playing a songwriter's night at the Bluebird Cafe. They wed in 1998, and when his wife's work took them to Rochester, New York, Cody set music aside and went back to school, becoming a registered nurse.
Despite his work in the medical field, Cody kept writing songs on his own time, and when he and his wife moved to Somerset, Ohio, about 50 miles east of Columbus, he was close enough to Nashville to make his way there on a regular basis. While he attended a songwriter's retreat, veteran tunesmith D. Vincent Williams encouraged him to try his luck again in the music business. In 2005, Cody signed a publishing contract with EMI/Sony, and his songs were recorded by the likes of Josh Thompson, Halfway to Hazard, and Julie Roberts. An appearance at a songwriting festival in Key West, Florida took him to the Sunshine State, and he soon developed a following there, playing a Key West club one week each month. In 2014, Cody got some national exposure when he was a contestant on the televised music competition series Rising Star, though he was eliminated after only two weeks; that same year, he issued his first album, the independent effort Homegrown, and he toured as often as his schedule permitted, sharing stages with acts like Dwight Yoakam, Blackberry Smoke, Tracey Lawrence, Travis Tritt, Ashley McBride, Charlie Daniels Band and Justin Moore, among others. Cody's hard work and frequent touring began to pay off with the release of his second album, 2019's A Mess Like Me, which sold well enough to give him his first nationwide chart placement, peaking at number 26 on the Top Independent Albums listing. ~ Mark Deming, Rovi