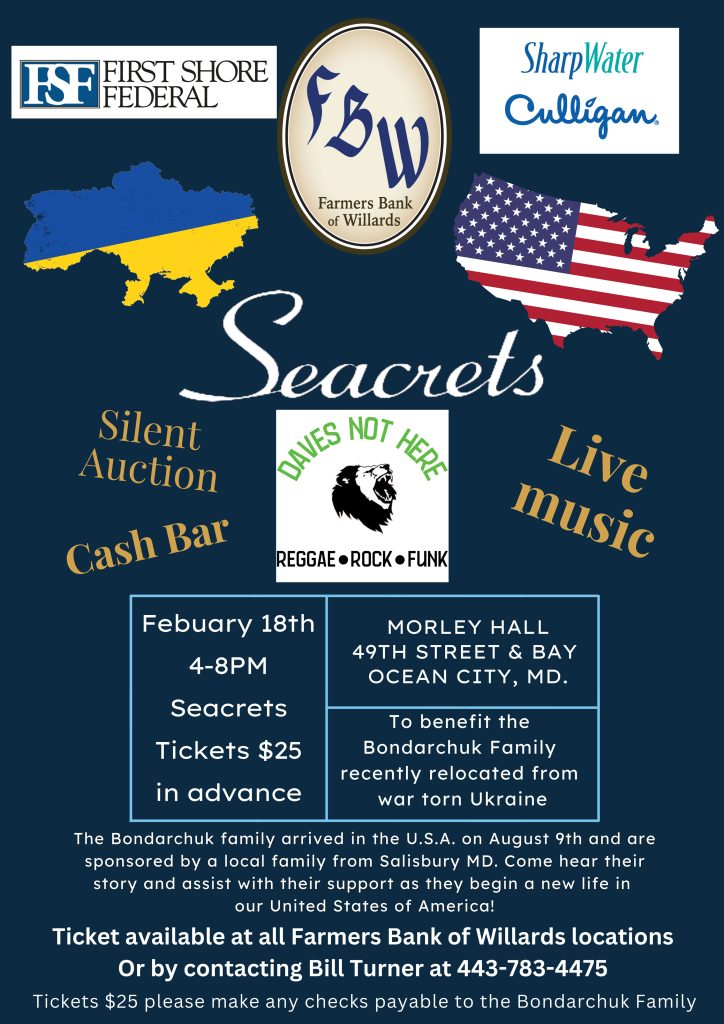 February 18, 2023
4PM–8PM
Nite Club
The Bondarchuk family arrived in the U.S.A. on August 9th and are sponsored by a local family from Salisbury, MD. Come hear their story and assist with their support as they begin a new life in our United States of America!
Tickets $25 – Available at all Farmers Bank of Willards locations or by contacting Bill Turner at 443-783-4475.
Monetary donations may also be made directly to the Bondarchuk family via Venmo.