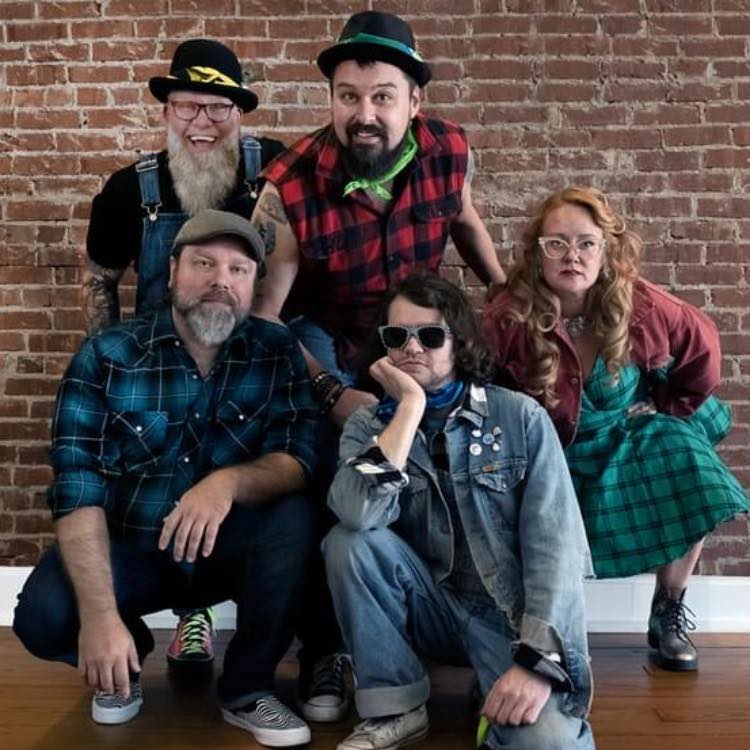 Frankie Goes to Dollywood
In 2019, in the northeastern most reaches of Appalachia, on the outskirts of the state that brought the world Springsteen, Dramarama, Bon Jovi, and Brooke Shields, five friends tired of playing punk and rockabilly came together in a shared love of americana and set out to play the melodies of these legendary storytellers of yesteryear. Failing at that, they rummaged through their extensive 30 year-old mixtape collection and rediscovered the musicians that inspired them throughout their young lives.
And so, Frankie Goes to Dollywood was born.
Frankie Goes to Dollywood puts the "CBG" back in CBGB. Through their covers of classic country western legends like Talking Heads, Duran Duran, Wham!, Phil Collins, Michael Jackson, Whitney Houston and Depeche Mode, this band is anything but typical. Synthesizers may be banjos and sexy saxes kazoos, but the heart, energy, and hooks of these iconic artists remain intact as Frankie Goes to Dollywood retell their stories in the americana tradition.
Join Frankie Goes to Dollywood for a totally rad barnburner of a hootenanny filled with the iconic music and pop culture references that inspired and shaped a generation of latch key kids with little parental supervision. Their love of the 80s is infectious in their live shows and audiences of all ages can expect a repertoire of music as varied in genres as MTV's top 20 in 1983.  So put on your church shoes, your best nighttime sunglasses, bust out the Aqua Net, and party with the best dang 80s americana band this side of '89!