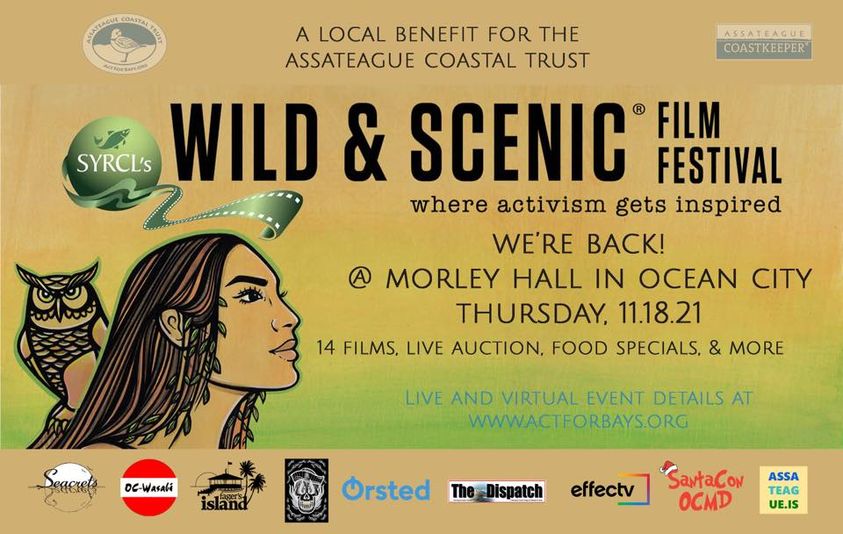 November 18, 2021
6:30PM–10PM
Nite Club
Mark your calendars! ACT is presenting the 11th Annual Wild & Scenic Film Festival Thursday, November 18th in the Morley Hall. Doors open at 6:30pm, films begin at 7pm.
The program for the evening will feature 14 films, including 30 Below, that takes viewers through the barren, beautiful landscape of Alaska, and Camel Finds Water, which documents surfer Trevor Gordon's restoration project of a derelict boat and exhumes the whimsical moral that "if you can't buy your dream off a lot, build it yourself."
Come out, meet ACT's new Coastkeeper Gabby Ross, enjoy food specials, take part in the live auction, and catch up with the community!
This year will feature a live, and virtual WSFF experience.
In Person Ticket: $25 (includes 5 days of video streaming of the films) Must be purchased prior to Nov 18.
Virtual Option Ticket: $25 (includes 5 days of viewing time). May be purchased anytime between now and November 23, 2021.
At The Door Ticket: $25 (no video streaming option)
NOTE: Advance Ticket purchase requires Online Registration through Qudio platform. First time using Qudio? Choose the 'Sign Up' option. Already attended an event through Qudio? Choose the 'Sign In' option.
If you're experiencing trouble accessing the tickets page, please copy and past the url below in a browser of your choice.​