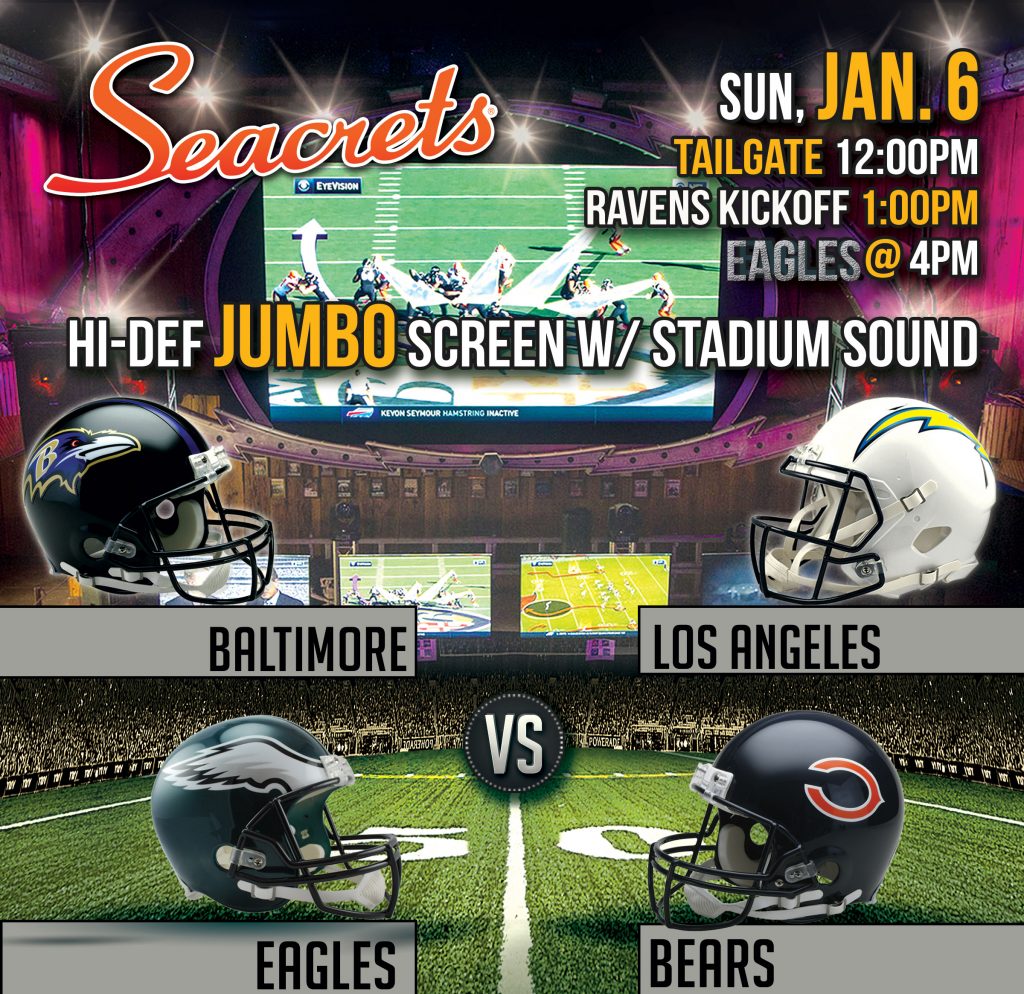 Join us this Sunday 1/6/19 for the Ravens vs. Chargers game starting at 1PM and the Eagles vs. Bears game starting at 4PM!
Club opens at 12PM!
HAPPY HOUR PRICES ALL DAY and Delicious food specials you won't want to miss out!
#comefindus&watchfootball #seacrets #football
We hope to see you all here in your game day wear!