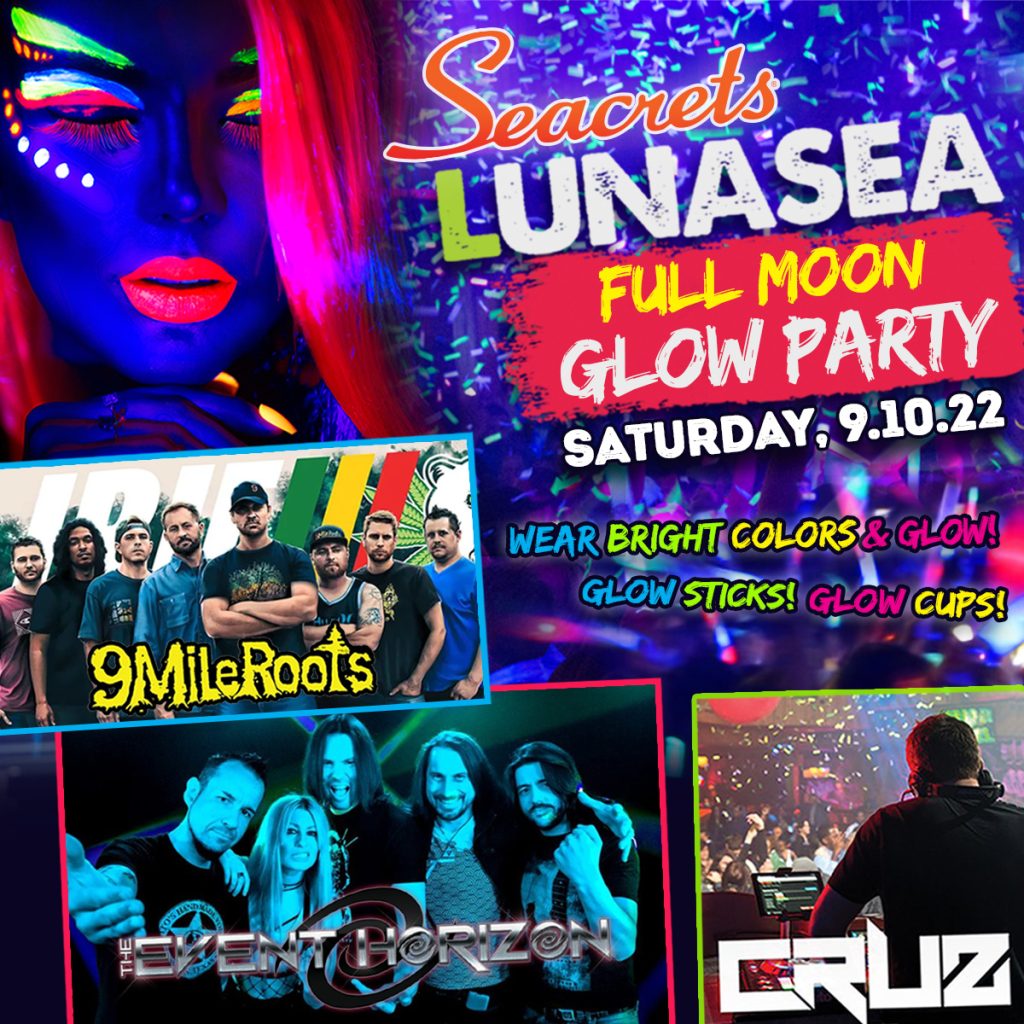 September 10, 2022
9PM–2AM
When the lights go down, the black lights go up and the party gets crazy! Wear something bright and glow under the black lights, drink from glow-in-dark cups, and get free glow sticks & necklaces!!
Live music featuring:
The Event Horizon and DJ Cruz in the Club
9 Mile Roots on the Beach Stage
Want to come early? Check out South Bend Dixie Band on Beach Stage at 5PM!
About Go Go Gadjet
Unquestionably the premier young breakthrough party band on the circuit. Party pop anthems, techno dance epics and a one of a kind Stomp drum jam compliments the dynamic unique music of these superbad bros. A Go Go show is like no other.
Learn more about Go Go Gadjet