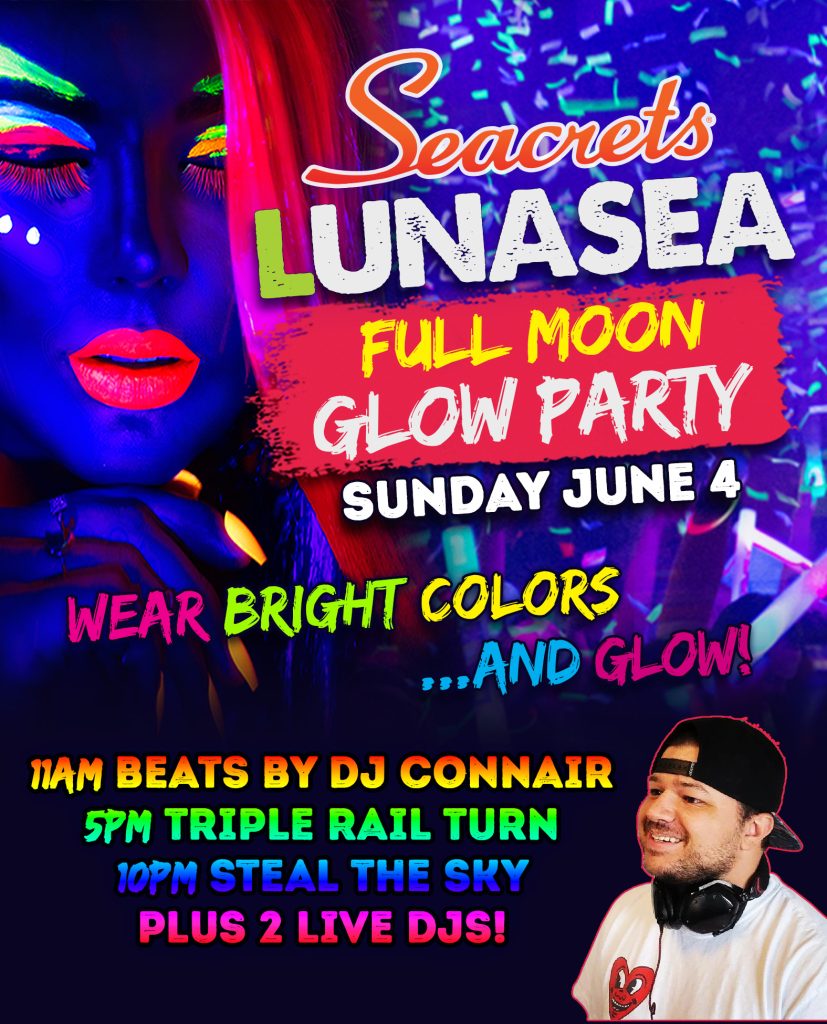 When the lights go down, the black lights go up and the party gets crazy!
Wear something bright and glow under the black lights while drinking from glow in the dark cups!
LIVE MUSIC!
COME EARLY- Beats by Connair in De Bay!
5PM Triple Rail Turn on the Beach
10PM Steal the Sky
PLUS 2 LIVE DJS!