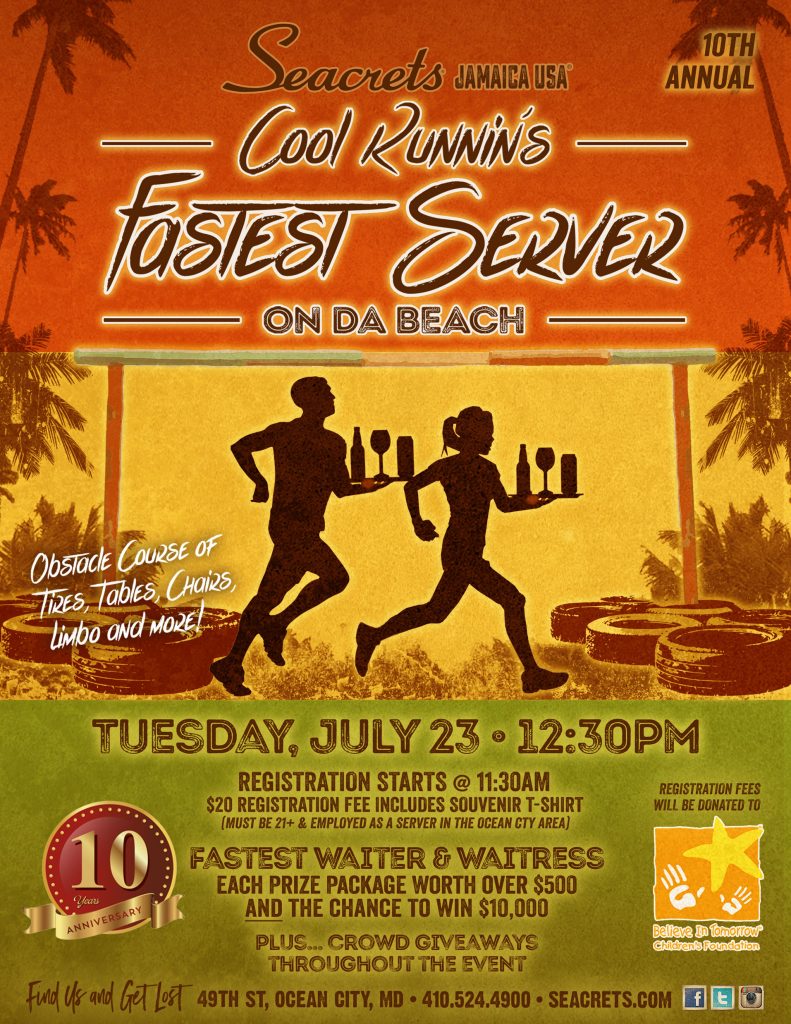 July 23, 2019
11:30AM–3PM
Calling all servers on the beach!!!
Put your skills to the test at the 10th Annual Cool Runnin's Fastest Server on da Beach Contest! Contestants will race through a beach obstacle course carrying a tray of drinks… May the fastest Waiter and Waitress win!!
First-Place Waiter and Waitress will each receive a prize package worth over $500 and a chance to win $10,000 from Believe in Tomorrow's annual fundraiser.
Plus crowd giveaways throughout the event! 
Registration at 11:30am / Contest begins at 12:30pm
$20 entry fee to benefit the Believe in Tomorrow Foundation – Includes a FREE Event T-shirt
$5.50 Seacrets Spirits & Crushes 
**Participants must be 21 or older and be employed in the Delmarva Beaches or surrounding area**