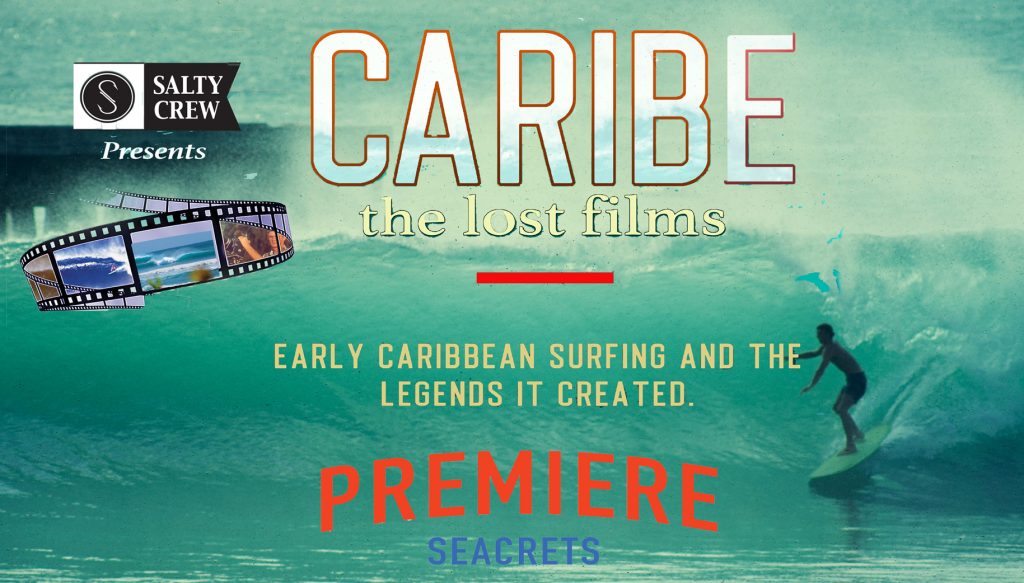 Caribe Premiere: Surfing Documentary
Surfer/filmmaker Danny Herlihy traveled to Puerto Rico in the early 60's, where he met Duke Michaels, the first surfboard manufacturer on the island. He and Duke were the first surfers to ride and name Tres Palmas, Gas Chambers, and other well-known Puerto Rican surf spots. Herlihy and his friends set out on a surfing adventure, exploring the islands of St. Thomas, Guadeloupe, and Barbados. Using never-before-seen footage, along with historical photos and interviews, CARIBE captures the essence of early Caribbean surfing and the legends it created. The original film, shot in 16mm Ektachrome, was the same type of film used in the making of The Endless Summer. This film has been digitally remastered for theatrical release.
Tickets: $10 at the door
Doors 6PM, Show 7PM
Must be 21+ unless with parent or guardian.