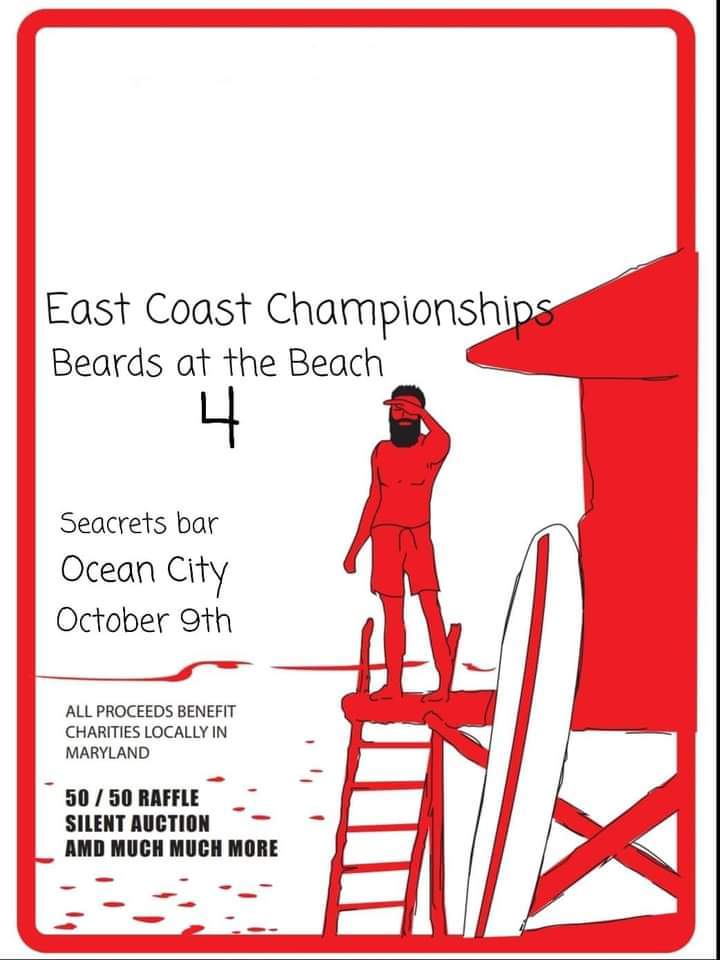 Beards At The Beach 4 : The East Coast Championship
Join the Bearded Men's Society of Ocean City for the East Coast Championship Beard Competition to raise awareness and money for local charity's, Diakonia and Making Strides for Breast Cancer.
Categories for both in-person and online are:
WHISKERINA, FULL NATURAL BEARD 1-4, FB 4-8, FB 8-12, FB 12÷, GOTEE, WHALER, STYLED MOUSTACHE, FREESTYLE, FULL BEAED STYLED MOUSTACHE, CHOPS
$20 Entry Fee for first category, $5 each additional category.
This is a Facial hair league event, so please sign up for an account on the FHL app.
Pay at paypal @beardcoalition or bmsofoc@gmail.com (use friends and family please)
For more information, bmsofoc@gmail.com.