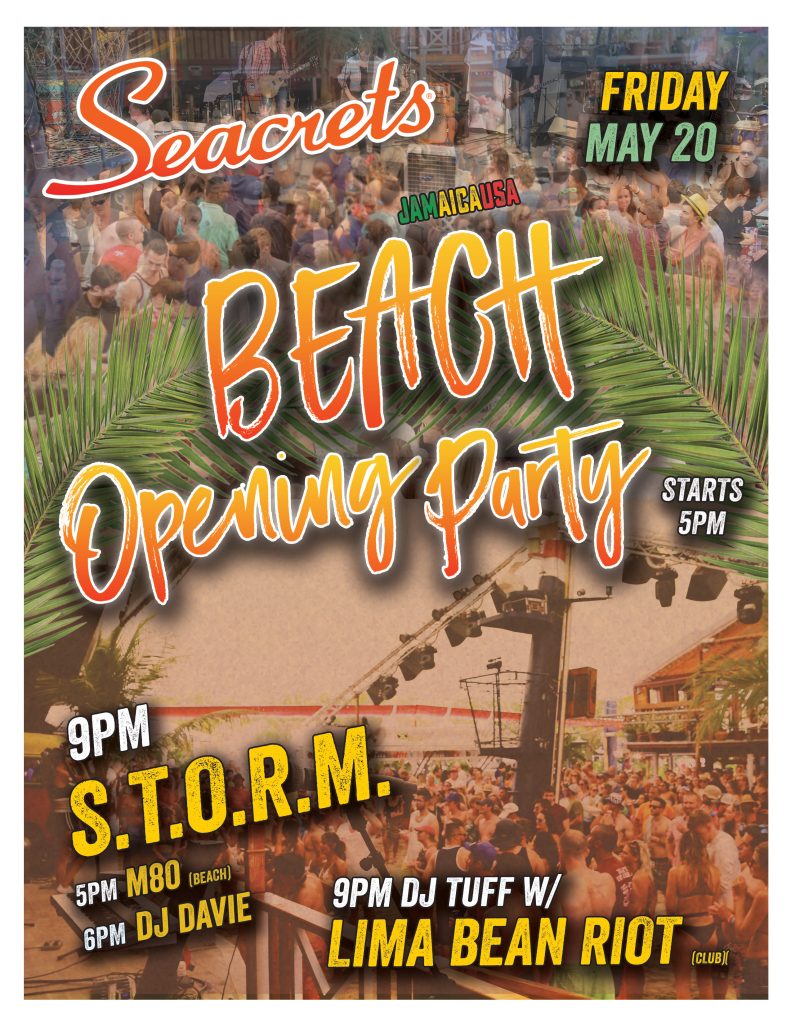 May 20, 2022
5PM–2AM
Beach Stage
The season is here! You know what time it is…
Beach Opening Party starts at 5pm with M80 on the BEACH!
9PM S.T.O.R.M on the BEACH!
10PM DJ Tuff with Lima Bean Riot in the CLUB!
About S.T.O.R.M.
In a reggae world full of fierce competition, arises di S.T.O.R.M! These Strong Talented Organized and Real Musicians join together night in and night out to bring one of the fiercest live entertainment music in the reggae industry.
Learn more about S.T.O.R.M.