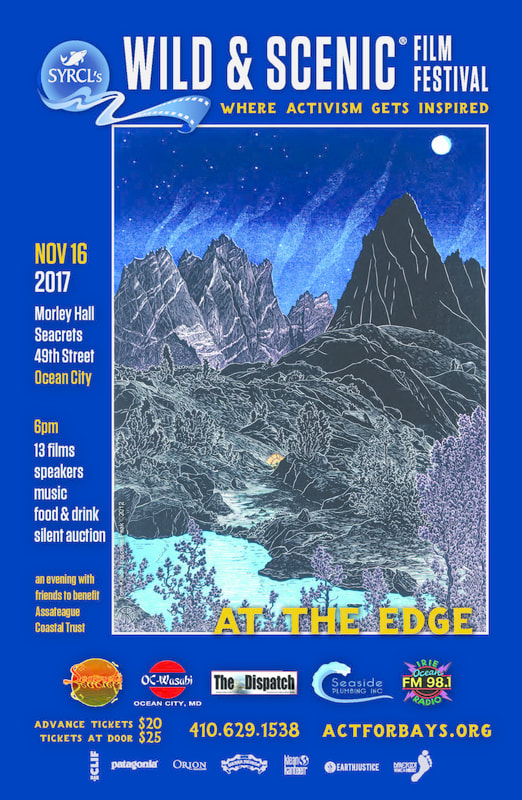 November 16, 2017
6PM–10PM
Assateague Coastal Trust hosts the SYRCL Wild & Scenic Film Festival for the 7th consecutive year. Join us for a viewing of thirteen nature films and documentaries in spectacular color and sound on HD screens, with beverages, food and a silent auction.
What would it feel like to begin your day in fresh powder and end it in the briny Pacific on the perfect sunset wave? It would probably feel like a 'Dream Day.'  Or follow the adventures of a dog and his man through the Desert Dawg Adventure Blawg of 'Ace The Desert Dog.'  Then listen to the story of Douglas Tomkins' incredible life and his lasting 'Wild Legacy' on the landscapes of Patagonia.
We'll have you At The Edge of your seat as you learn why National Geographic Emerging Explorer and Adventurer of the Year 'Wasfia' Nazreen doesn't just climb for the thrill; she climbs for a cause!
Tickets $20 in advance OR $25 at the door. Bringing friends? Buy 4 tickets in advance for $60.

Purchase tickets 
here